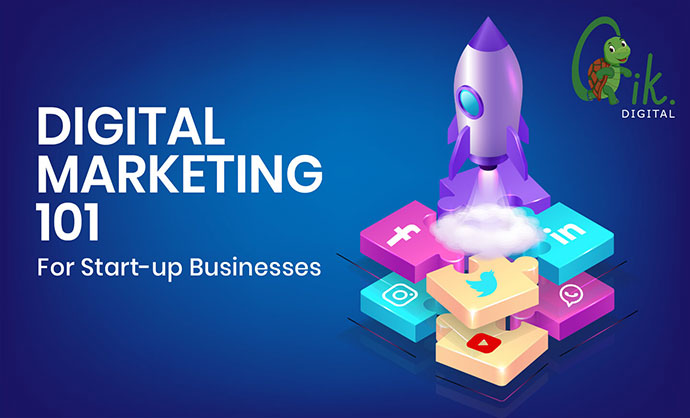 The year 2020 fell short of expectations in terms of business growth and economic boom. While the predicaments caused by the pandemic made established companies to stagger, several small businesses and startups faced a deathblow and crippled their progress. Businesses were forced to reinvent themselves to avoid irreparable losses. Many companies cut their workforce to minimise their operational loss while several chose to upgrade their marketing techniques. Digital marketing became the best friend and the topmost choice for contemporary companies to reach their potential customers and to stay relevant during the period of chaos. For startups, however, surviving the biggest tidal wave was the primary instinct, followed by finding an affordable venue to establish their business.
Startup entrepreneurs often feel apprehensive when it comes to choosing digital marketing services. However, the lockdown increased the viewership of digital platforms, making it a lucrative avenue for business development. From reaching your target audience to generating sales, there are a plethora of digital marketing services that help in sustaining during the turbulent period. Here are a few tips for startups to navigate through business calamities with the help of digital marketing.
Digital Marketing Agency
There are abundant digital marketing agencies that offer a range of services. It is imperative to choose a company that understands and tailors the services to match the requirements of your business. Professional guidance from leading digital marketers can set your business on the track towards progress. Further, they would render expert advice in choosing the right service that would help in staying ahead of your contemporaries and risks.
Long-Term Yield
Many entrepreneurs tend to expect results within a few days of availing digital marketing service. If you expect to get thousands of likes and instant conversion, you are sure to lose money, time, and the yield of digital marketing services! Digital Marketing is all about sowing the seeds and waiting for the fruits, which is guaranteed to earn long-lasting results. Plan with your digital marketing team about your long-term goals and short-term goals. Professional digital marketers employ industry-best practices in establishing your business online and creating awareness around your brand. With consistent efforts and application of strategies, startup businesses have proven to yield best results, even during COVID times!
Leveraging Every Opportunity
Whether it is an apocalyptic pandemic or a technological breakthrough, digital marketing enables you to leverage every opportunity in pushing your business forward. It is during COVID lockdown that we saw some of the cleverest and quirkiest marketing campaigns of the decade that put several brands on the map! From interacting with your audience to putting forth a business idea, digital marketing provides the best venue for startups to begin an online legacy!
For better or for worse, the pandemic has forever changed the marketing methods of businesses. Digital Marketing has facilitated startup businesses to connect directly, sustain the ups and downs, and convert unlimitedly, in an otherwise exclusive platform! Not just Burger King, even Biryani Outlets can shoot up to fame with Digital marketing!
Qik.Digital is a modern digital marketing agency that offers an array of digital marketing services for corporates as well as startups! Click here to learn more about our services and order now your favourites.