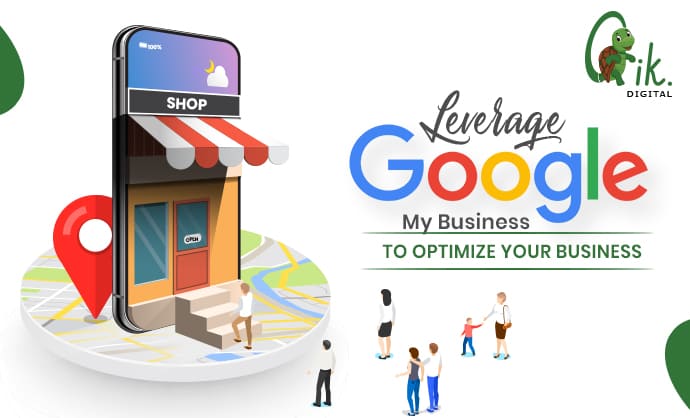 One of the major factors that hinder the growth of a business online is the lack of brand awareness or the existence of your company. Imagine building a business from scratch only for it to fail because of poor visibility and low level of popularity. In today's climate, businesses of all verticals require online reputation and visibility to out-perform competitors and improve conversion rates. Google My Business is one of the best ways to increase brand awareness and attract traffic to your brick and mortar. 97% of people find about their local businesses by using google search! Establishing your company's identity with Google My Business is one of the leading lucrative ways to attract traffic to your store. Creating a profile in Google My Business is relatively simple. You can create a profile within three minutes by uploading crucial information such as the name of the business, address, email, contact number, opening hours, working days, photos, and more. However, it is advisable to avail the services of a professional digital marketer in the creation and management of your business profile. The major difference in creating a profile by yourselves versus obtaining digital marketing services lies in the result. If you're looking for serious conversion rates, with an emphasis on engagement and profitable ROI, choose a leading digital marketing agency, who can create, control, manage, and render required results through applied strategies. From linking your website to managing the reviews, professional help can get you ahead in achieving your digital goals. It is a fact that updated business profiles can get view 5X times more than regular ones.
At times of turbulence and economic distress, connecting with your customers can improve your business' reputation. Updating the correct contact number or address helps the customers to learn more about your availability. In the past two years, Google's "near me" searches increased by a whopping 900%, which showcases the customer's instinct to depend on the information provided in the Business Profile! One of the best ways to leverage Google tools and put your business on the map is creating a Business Profile, which is duly optimized for customer viewing and enhanced conversion.
Are you looking to avail Google My Business services for a leading digital marketing company? Qik.Digital is one of the best digital marketing agencies in Chennai that renders world-class services. From listing your business on Google to optimizing your site, you can choose and order services from here.